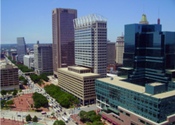 Accelebrate's on-site Spring Framework and Spring Boot training courses are taught at sites throughout the Baltimore area and other Maryland locations.
Accelebrate's Spring Framework classes span Core Spring, Spring Boot, Spring Security, Spring Batch, and Spring Integration. We would be delighted to customize an onsite class for you, and clients are invited to combine topics across courses to create classes tailored to their developers' needs.
Attendees taking these courses should have substantial prior Java development experience.