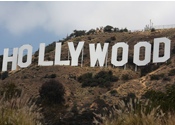 The technology industry is extremely active throughout California, and Los Angeles creates a sizable market for technology professionals. For those in this market who use or work with Spring Framework and Java-based platforms, maintaining a certain ability level is necessary to be competitive. To do so, continuing instruction, education and training in Spring Framework provides what professionals need to thrive in an active and growing market. However, distant conferences, public classes and general workshops may not provide the level of instructional detail that technology professionals need. Accordingly, Accelebrate is ready to provide any group of three or more people with the opportunity to undergo thorough on-site instruction from leading Spring Framework specialists.
This allows any group of interested individuals, partnerships or even entire company departments to train together in a directed fashion. Additionally, since the classes are private and on-site, instructors are able to tailor the content and their instructional style to suit exactly what each group needs. By combining the benefits of technical specificity with the convenience and comfort of on-site instruction, Accelebrate's learning model is poised deliver exceptional skill set improvements. For any technology professional working around Los Angeles, this is a prospect that is worth investigating.
The Spring Framework is a comprehensive, full-stack model for building Java EE applications. Spring supplies the infrastructure of enterprise applications so that developers can devote their time to their application's business logic.
Accelebrate's Spring Framework classes span Core Spring, Spring Boot, Spring Security, Spring Batch, and Spring Integration. We would be delighted to customize an onsite class for you, and clients are invited to combine topics across courses to create classes tailored to their developers' needs. In addition, some courses are available as live, online classes for individuals. See a schedule of online courses.
Attendees taking these courses should have substantial prior Java development experience.