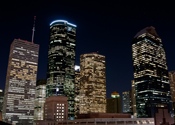 Get your group up to speed with Spring or help them acquire more advanced skills with group Spring Framework training by Accelebrate. We offer on-site instruction for organizations in and around Houston, which is a convenient and cost-effective way to go. Courses are customized to address the backgrounds and skills of your students and to achieve the goals of your organization.
Say Goodbye to Cookie-Cutter Spring Framework Training
All too often, Houston Spring Framework training is delivered in a generic way that fails to address students' skills and needs. At Accelebrate, we don't believe in wasting people's time like that. Instead, we work with clients to learn what they want to get out of their Spring Framework training. The end result is in-person instruction that arms students with the skills they need.
Skilled Instructors
Our instructors have developed extensively with Spring and are prepared to share their skill and expertise with your team. If your team is spread out geographically, we can deliver the training online. We're the experts when it comes to Houston Spring Framework training because we take our clients' needs seriously and offer rapidly responsive customer service from start to finish. Give us a call today to get started!
Accelebrate's Spring Framework classes span Core Spring, Spring Boot, Spring Security, Spring Batch, and Spring Integration. We would be delighted to customize an onsite class for you, and clients are invited to combine topics across courses to create classes tailored to their developers' needs.
Attendees taking these courses should have substantial prior Java development experience.