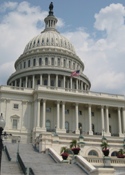 First released in October 2002, Spring Framework is an open source application that can be used with any platform that utilizes Java.
At Accelebrate, we offer courses that teach Spring Framework to students with all levels of experience. Our business has provided classes for numerous companies and organizations in Washington, DC, such as AARP, the International Trade Administration and the US Department of Housing and Urban Development.
Virtual Learning
On the morning of each class, all of our patrons will receive an email that contains a unique link for the course. Once logged in, students can post questions for the instructor, view a list of notes for every course and participate in one-on-one sessions with highly experienced developers.
Custom Classes
For groups that consist of three or more people, our organization is able to create fully customized programs that will be taught at a location that our clients select.
Accelebrate's Spring Framework classes span Core Spring, Spring Boot, Spring Security, Spring Batch, and Spring Integration. We would be delighted to customize an onsite class for you, and clients are invited to combine topics across courses to create classes tailored to their developers' needs.
Attendees taking these courses should have substantial prior Java development experience.