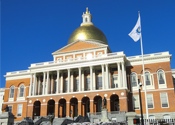 The only programming language that even comes close to C# is Java. It may not be long before more programmers use C# than Java to write games and operating systems, so any tech team that intends to stay ahead simply must remain current with the latest releases from Microsoft. Accelebrate specializes in devising customized private learning sessions for classes of three or more active participants. Because we spend so much time putting together a custom course lesson for each class we teach, we can only come to locations where several programmers are prepared to learn.
Boston C# training can educate your tech team in a way that is memorable. Public classes tend to cater to beginning coders. Accelebrate assumes that your programmers already understand the best practices and syntax of object-oriented programming. At this time, C# is designed to work with C++, not replace it.
The more coding languages your IT team can use, the better. Accelebrate classes can give your team the versatility they need to stay ahead of the herd of programmers in Boston today.
C# is an object-oriented language that allows developers to create many different types of .NET Framework applications. C# can be used used to create Windows client applications, Web services, web applications, distributed components, and more.
Accelebrate's C# training classes teach the C# and Visual Studio skills your developers need to successfully develop and test Web applications, Web services, and Windows applications with C#.