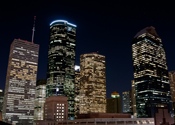 There are countless languages in the programming world, which is why it is so important all employees are proficient in the same one. While there are many useful choices, one of the most diverse languages is C#.
C# is commonly used in many industries thanks to its universal appeal. Since it is object oriented and strongly declarative in nature, it is especially popular in hosted systems. In fact, C# is even part of the Common Language Infrastructure and has approval from Ecma. Houston businesses can use C# programming for a range of in-house processes, including electronic garbage collection, array bounds checking and more.
Because of its widespread appeal, many employees may have some experience with C#. However, as with any language, usage can vary depending on the level of instruction. Therefore, group training in C# can greatly enhance the productivity of the team, creating a unified programming environment that yields superior business results.
Our Houston C# training can create this sense of unity, providing each member with a strong background in core skills. Each of our instructors brings tangible industry experience to the process. We will also work with clients to refine the training system to meet any specific business goal.
C# is an object-oriented language that allows developers to create many different types of .NET Framework applications. C# can be used used to create Windows client applications, Web services, web applications, distributed components, and more.
Accelebrate's C# training classes teach the C# and Visual Studio skills your developers need to successfully develop and test Web applications, Web services, and Windows applications with C#.