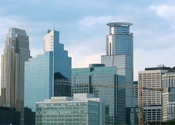 Right around the start of the 21st century, Microsoft had a good idea. MS was well on their way to the release of a J++ programming language, but Sun Microsystems prohibited any changes to be made to their already-popular Java programming language. For this reason, the coders at Microsoft put their heads together and came up with the remarkable programming language now known as C#.
Released in the year 2000, C# is currently utilized to write a range of operating systems, interactive computer-based games, compilers and utilities. Any Minneapolis programming team that intends to excel must remain current with C# and other well-respected programming languages.
These days it seems as if just about everyone has one sort of computing device or another. For your company to stay ahead of the pack of developers, they must stay abreast of each new C# release. Talk to your IT team today and ask them how current they are with the latest languages. If three or more employees want to take an intermediate or advanced programming class, call Accelebrate and ask us about Minneapolis C# training. We will bring the classroom to you.
C# is an object-oriented language that allows developers to create many different types of .NET Framework applications. C# can be used used to create Windows client applications, Web services, web applications, distributed components, and more.
Accelebrate's C# training classes teach the C# and Visual Studio skills your developers need to successfully develop and test Web applications, Web services, and Windows applications with C#.