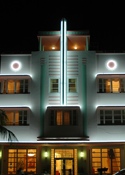 Today, companies that insist on remaining relevant often turn to C# training. From Microsoft, C# is a managed object-oriented language designed for use with Microsoft's .NET framework. In Florida's thriving business community, Miami C# training is useful in many diverse ways. Numerous types of local companies can benefit tremendously from taking full advantage of the .NET framework.
Using C#, application becomes far simpler and more efficient. With C#, Microsoft has combined the ease of Visual Basic with the versatility and utility of C++. Though fairly similar to Java, C# improves on that language in a number of respects. In the future, it is quite possible that C# will become the essential language for creating and developing new applications on Microsoft platforms.
A lot of companies offer online C# training for groups and individuals. However useful in other contexts, online training isn't the best choice for C# education. Our live, on-site group training sessions in Miami are designed to unlock the power of cooperative collaboration. When planning a C# training session, it is critical to secure an instructor with experience and integrity. At Accelebrate, our group classes are designed to efficiently, expertly unlock the potential of C# and the .NET framework.
C# is an object-oriented language that allows developers to create many different types of .NET Framework applications. C# can be used used to create Windows client applications, Web services, web applications, distributed components, and more.
Accelebrate's C# training classes teach the C# and Visual Studio skills your developers need to successfully develop and test Web applications, Web services, and Windows applications with C#.