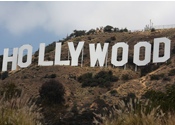 The tech industry is booming in Southern California. In fact, it may not be long before Los Angeles rivals the famed Silicon Valley, as far as technological innovations are concerned. If you are the IT manager of an outfit associated with aerospace, consulting or the bio-pharmaceutical industry, you are going to want to know more about Accelebrate Los Angeles C# training.
According to the Institute of Applied Economics, Los Angeles is home to nearly 400,000 workers who are employed in the technology sector. If any portion of those workers are your own employees, contact Accelebrate without hesitation. Tell us about your company goals and about the experience of your technology team. We can put together a completely customized course plan that will teach your team of three or more all about C# programming language.
Accelebrate is devoted to continuing education. Our Los Angeles C# training is for programmers with a basic knowledge of C programming. Of course, we also offer on-site training in C+, C++, Cobol, Java and other languages utilized by coders and app builders.
C# is an object-oriented language that allows developers to create many different types of .NET Framework applications. C# can be used used to create Windows client applications, Web services, web applications, distributed components, and more.
Accelebrate's C# training classes teach the C# and Visual Studio skills your developers need to successfully develop and test Web applications, Web services, and Windows applications with C#.