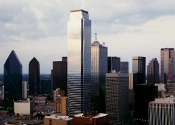 If you're looking for iOS development training in Dallas, don't settle for a one-size-fits-all solution. Trust the proven experts at Accelebrate instead. We stand apart from the rest in a variety of exciting ways. Our instructors have strong field experience and can either come to your location or provide the training online. We offer rapidly responsive customer service that is ready before, during and after class. Our goal is to provide the perfect amount of training for any team.
Customizable Dallas iOS Development Training
Where is your team at in terms of iOS app development skills? Whatever the answer is, Accelebrate can customize our course content to bring everyone to the next level and beyond. After all, why should you pay to teach your team things it already knows?
A Highly Effective, Consultative Approach
To sign up for iOS development training with Accelebrate, you don't just select a course from a generic drop-down list. You explain the unique needs of your team, and we take it from there. Whatever the goals of your organization may be, we will develop a Dallas iOS development training course that helps you reach them with ease.
Derived from core macOS technologies, including a UNIX-based foundation, iOS is the mobile operating system that powers Apple's iPhone, iPad, and iPod Touch devices. Apple's iOS SDK and Xcode integrated development environment (IDE) provide developers with the tools they need to create native apps that will run on any iOS-powered platform.
Apple's Swift programming language is a functional programming language used to write applications for iOS, macOS, watchOS, and tvOS for Apple's Cocoa and Cocoa Touch frameworks. Accelebrate's collection of iOS and Swift training courses provide your team with the knowledge and hands-on skills necessary to create interactive, compelling, high-performance, native iOS apps.