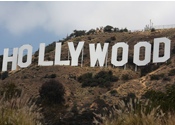 Los Angeles and much of California are known to many as the home of computing, and staying on top of developments and trends within the IT world is an essential part of continuing to be relevant as an employee or a company. iOS Development training in LA and nearby locations from Accelebrate enables individuals to become familiar with building iOS applications for both the iPad and iPhone. Training is available for groups of three or more, so whether you are interested in education for yourself and colleagues or for members of your organization, we can be of assistance.
Through classroom based training, participants will be educated in a wide variety of topics related to programming for iOS devices, including everything from SDK Frameworks to Xcode. Thanks to a 70 percent hands-on and 30 percent lecture structure, individuals will come away with a solid foundation in both theory and practice related to building apps for Apple's mobile devices.
If you are looking to improve your career and earning prospects or interested in providing your employees the tools they need to create iOS applications, Accelebrate's instructor led training is an affordable and effective way to achieve your goals.
Derived from core macOS technologies, including a UNIX-based foundation, iOS is the mobile operating system that powers Apple's iPhone, iPad, and iPod Touch devices. Apple's iOS SDK and Xcode integrated development environment (IDE) provide developers with the tools they need to create native apps that will run on any iOS-powered platform.
Apple's Swift programming language is a functional programming language used to write applications for iOS, macOS, watchOS, and tvOS for Apple's Cocoa and Cocoa Touch frameworks. Accelebrate's collection of iOS and Swift training courses provide your team with the knowledge and hands-on skills necessary to create interactive, compelling, high-performance, native iOS apps.