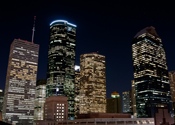 The ability to create applications for Apple's mobile devices, such as the iPhone and iPad, can be of great benefit to organizations or people interested in improving their earnings opportunities. Whether someone is an individual who creates and sells apps or a company interested in expanding their reach through mobile apps, the ability to design and code for iOS is incredibly beneficial. Apple still holds a large share of the mobile marketplace, and failing to design cross-platform apps can put both companies and developers at a disadvantage.
Accelebrate offers iOS development training courses in Houston geared towards groups of three or more. Training courses focus on providing hands-on experience, and only 30 percent of class time devoted to lecture; the majority of time is spent on coding and development. Accelebrate instructors cover everything from application performance to gesture recognition in training classes, and a textbook and comprehensive coursework are provided along with training. Customized training tailored to a group's specific goals is available as well as online training.
iOS Development is the process of creating apps for Apple's iOS operating system, which is used on iPhones and can also be made to run on other Apple devices: iPads, Apple Watch and more. Swift is a programming language developed by Apple for iOS Development. It is a modern, concise, and expressive language that is easy to learn and use. To develop Swift iOS apps, you must use a development environment called Xcode. Xcode is a powerful IDE that provides everything you need to create, build, and deploy iOS apps.

Our iOS Development and Swift training courses teach attendees how to develop apps for iOS devices. Students learn how to design and code user interfaces, write high-performance code, test and debug code, deploy apps to the App Store, and more.

Our instructors are professional developers with years of experience developing apps and websites for iOS. All courses are hands-on and instructor-led for your team of 3 or more attendees. Training can be delivered in person at your site or as a live, online class.