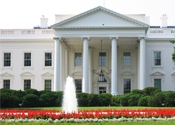 If you live in Washington, D.C. and are interested in learning to develop iOS apps for iPads and iPhones but are unsure where to begin, you should consider taking advantage of Accelebrate's iOS Development courses. These courses can be customized to fit the needs of those participating, and they will give you and your colleagues or employees in your organization the knowledge needed to create applications for Apple's mobile devices.
The training courses are designed to accommodate groups of three and larger, and are geared towards individuals who are experienced with a C-based language. Training coves broad concepts such as development architecture but also go into specifics, such as designing a UI, using SQLite and setting up push notifications. While instructors will go over these and a great many other concepts, the majority of class time will be taken up with hands-on exercises, enabling attendees to familiarize themselves with the app creation process.
Along with on-site training, Accelebrate can also set up online courses, enabling organization to save money on travel expenses or the cost of arranging for several training sessions in different locations.
Derived from core macOS technologies, including a UNIX-based foundation, iOS is the mobile operating system that powers Apple's iPhone, iPad, and iPod Touch devices. Apple's iOS SDK and Xcode integrated development environment (IDE) provide developers with the tools they need to create native apps that will run on any iOS-powered platform.
Apple's Swift programming language is a functional programming language used to write applications for iOS, macOS, watchOS, and tvOS for Apple's Cocoa and Cocoa Touch frameworks. Accelebrate's collection of iOS and Swift training courses provide your team with the knowledge and hands-on skills necessary to create interactive, compelling, high-performance, native iOS apps.