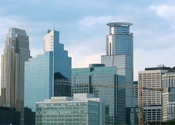 After your boss asked you to port your company's shopping portal into a standalone iOS app, you realized that your department was totally unprepared. Instead of trying to back out or explain the differences between development for mobile operating systems and web platforms, why not simply beef up your team's skills?
Our iOS development training is the perfect way to make your star players intimately familiar with the latest in Cocoa programming methods so that they can help you meet demands. Because we come to your site, you can even keep chugging away while your team is learning.
Tailor your course to your staff requirements and job parameters. We'll help you create a study program that targets only the technologies and programming implementations you want to include in your finished project.
Instead of wondering if you're going to make a tight deadline in time, you can plan a custom course that helps you figure out exactly when you'll acquire the skills needed to tackle each step. Our instructors possess real-world experience developing for iOS, and we've helped numerous corporate training managers in Minneapolis empower their teams to create apps that meet their business goals.
Derived from core macOS technologies, including a UNIX-based foundation, iOS is the mobile operating system that powers Apple's iPhone, iPad, and iPod Touch devices. Apple's iOS SDK and Xcode integrated development environment (IDE) provide developers with the tools they need to create native apps that will run on any iOS-powered platform.
Apple's Swift programming language is a functional programming language used to write applications for iOS, macOS, watchOS, and tvOS for Apple's Cocoa and Cocoa Touch frameworks. Accelebrate's collection of iOS and Swift training courses provide your team with the knowledge and hands-on skills necessary to create interactive, compelling, high-performance, native iOS apps.