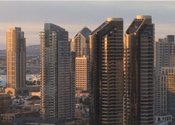 Apple's iOS is a sophisticated mobile operating system that runs on various hand-held devices. It features multitasking capabilities, voice recognition and wireless streaming functions. Since Apple introduced this operating system in 2010, software companies and individuals have created more than 1 million iOS applications.
San Diego has become a major hub of mobile software production. Several local companies prioritize iOS development, and programmers hold monthly get-togethers at venues throughout the city. Although they could perform much of their work in any location, California's app developers appreciate the ability to network and discuss mobile software issues in person.
Accelebrate understands the value of face-to-face communication and group learning. We offer comprehensive training sessions that teach people how to develop reliable, easy-to-use iOS applications. Our experienced instructors help local software development teams learn to collaborate on complex projects. This type of education also ensures that each group member benefits from an identical training experience.
Although online education systems continue to become more and more sophisticated, it remains best to receive face-to-face instruction. A training session becomes far more memorable when people talk to the instructor and fellow students. An onsite trainer can also provide hands-on demonstrations and interact with learners more effectively.
Derived from core macOS technologies, including a UNIX-based foundation, iOS is the mobile operating system that powers Apple's iPhone, iPad, and iPod Touch devices. Apple's iOS SDK and Xcode integrated development environment (IDE) provide developers with the tools they need to create native apps that will run on any iOS-powered platform.
Apple's Swift programming language is a functional programming language used to write applications for iOS, macOS, watchOS, and tvOS for Apple's Cocoa and Cocoa Touch frameworks. Accelebrate's collection of iOS and Swift training courses provide your team with the knowledge and hands-on skills necessary to create interactive, compelling, high-performance, native iOS apps.