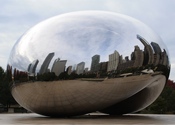 Accelebrate is proud to offer new training courses for Angular in Chicago. The IT community of Chicago is renowned for their enthusiasm for continuing education, so technology managers can secure top-tier training for their teams.
Location Training
There is a competitive advantage built into our location-based trainings for Angular. Online courses are always somewhat analytical in nature. Our in-house training takes place in the same environment that the team will be working in, so our method increases retention.
The customization of the training content is also compelling for many corporate and IT managers. Their teams can be trained on the nuances of Angular, or they can receive a primer class in JavaScript before advancing to the in-depth material within Angular.
This content may include:
Writing directives in Angular
Develop single-page apps with Angular
Ajax integration techniques
Expressions, forms, scopes and filters
Testing for Angular applications
Expert Trainers
Team training is widely considered to be one of the most efficient methods of preparing to execute a new in-house project. Obtaining specific, customized training solutions from our experts in person can facilitate the learning process, reduce associated costs and enhance the confidence of team members.
Angular is an open-source JavaScript framework that is maintained by Google and allows developers to build dynamic, responsive single-page web applications easily. Developers can use Agular's ability to dynamically update portions of the current page rather than generate a new page in response to every request.
Learn how to build Angular applications, master coding best practices, use Typescript and ES6, perform unit testing, and more. Accelebrate's Angular training courses teach all levels of Angular and versions for your team of 3 or more attendees. Any course can be customized to fit your team's needs, goals, and level of expertise. Our instructors are seasoned trainers and Angular experts who provide engaging, hands-on learning so your team can immediately put their new skills to work.