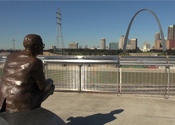 Why Live Instructors are Essential
Why would you invest in live St. Louis Angular training? There are many online training programs that will tell you internet training is more convenient, but convenience isn't what really counts when it comes to professional training. You want to invest in thorough training that will prepare your employees to work more efficiently with fewer mistakes the first time around. You can only do that if the training is customized to the needs of each group.
Your return of investment is much higher when you provide a live St. Louis instructor with substantial Angular expertise. Your team members have the ability to ask questions and get immediate answers. They can go deeper into some areas of the instruction which relate directly to their current or future projects.
When you offer prepackaged lessons online or through software packages, your employees don't have the opportunity to interact with the instructor in this manner. Even when those programs are customized to your needs, they aren't flexible or intuitive enough to meet the needs of your group.
The rich on-site classroom training environment will translate into increased proficiency in the workplace. Your employees will know their concerns were heard, their weaknesses were strengthened and their ability to work with Angular was significantly improved. Their enhanced confidence will show in the work they produce for your company. You simply can't get those results without a dedicated live instructor.
Angular is an open-source JavaScript framework that is maintained by Google and allows developers to build dynamic, responsive single-page web applications easily. Developers can use Agular's ability to dynamically update portions of the current page rather than generate a new page in response to every request.
Learn how to build Angular applications, master coding best practices, use Typescript and ES6, perform unit testing, and more. Accelebrate's Angular training courses teach all levels of Angular and versions for your team of 3 or more attendees. Any course can be customized to fit your team's needs, goals, and level of expertise. Our instructors are seasoned trainers and Angular experts who provide engaging, hands-on learning so your team can immediately put their new skills to work.