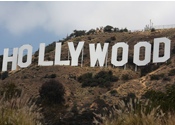 The Angular technology can assist your team in obtaining essential skills. With as few as three participants, Accelebrate can customize the kind of training you can immediately use in your company. The technology and Internet community in Los Angeles is notoriously driven for success and excellence, and you can help your team members realize their ambitions.
Team Training in Los Angeles
Team training in Angular is a good investment for your company. IT managers and corporate trainers can benefit from having a session take place at the work site. This is an effective method for ensuring that each member has the requisite skills after completing the course. They can immediately start working on the in-house project your company is training them to perform.
Benefits of Accelebrate Training in LA
Our experts are effective in quickly getting any group up to speed in Angular. We also offer online courses when appropriate, but our in-person training system is by far the most effective in advancing the abilities of your team in a short period of time. In addition, you can talk to our staff about customizing the content to fit the specific project you need. Contact us today for more information.
Angular is an open-source JavaScript framework that is maintained by Google and allows developers to build dynamic, responsive single-page web applications easily. Developers can use Agular's ability to dynamically update portions of the current page rather than generate a new page in response to every request.
Learn how to build Angular applications, master coding best practices, use Typescript and ES6, perform unit testing, and more. Accelebrate's Angular training courses teach all levels of Angular and versions for your team of 3 or more attendees. Any course can be customized to fit your team's needs, goals, and level of expertise. Our instructors are seasoned trainers and Angular experts who provide engaging, hands-on learning so your team can immediately put their new skills to work.