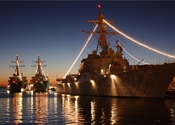 Teaching your staff to develop single-page applications could go a long way, but learning Angular can be complicated. As with any open-source JavaScript framework, Angular offers multiple methodologies for handling common tasks, but these aren't always appropriate for professional development. Fortunately, our San Diego team training makes it easy to focus on the techniques that best support the completion of your long-term business goals.
Customize your courses around a specific project, or learn more about general Angular usage in preparation for a new endeavor. Our expert instructors have in-depth real-world experience, so they can easily tailor their training methods to meet your demands and deliver knowledge that you'll actually find useful.
Why is group training so important? We've noticed that clients who maintain the same group organization during training and actual practice find it easier to transition the skills they learn from classroom theories to substantive implementations. By providing instructors who help your teams learn in person, we tighten the education feedback loop so that you can hone in on the aspects of Angular training that help your company succeed.
Angular is an open-source JavaScript framework that is maintained by Google and allows developers to build dynamic, responsive single-page web applications easily. Developers can use Agular's ability to dynamically update portions of the current page rather than generate a new page in response to every request.
Learn how to build Angular applications, master coding best practices, use Typescript and ES6, perform unit testing, and more. Accelebrate's Angular training courses teach all levels of Angular and versions for your team of 3 or more attendees. Any course can be customized to fit your team's needs, goals, and level of expertise. Our instructors are seasoned trainers and Angular experts who provide engaging, hands-on learning so your team can immediately put their new skills to work.