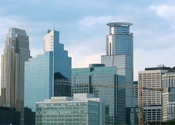 Angular training serves the technology and Internet communities in Minneapolis. IT managers often require this skill for their in-house projects, so Accelebrate now offers a comprehensive training series in Angular. Textbook materials are provided, and supplemental materials are also used to ensure an optimal outcome. Accelebrate has a list of satisfied past clients who can recommend our service.
Some participants may require remedial coursework in JavaScript, so we offer these classes as well. Angular helps technicians build single-page web apps. Participants in the training can also gain expertise in using expressions, filters, directives and scopes.
Team Training in Angular
Team training can provide participants an opportunity to address their specific concerns while learning Angular. These group trainings can be arranged with only three participants, and they can take place right in the company's location. This combination of convenience in location and excellence in training methodology is a real perk for corporate managers.
The benefits of receiving training from experts in person can be significant. In addition to improving the outcomes for participants, the professional assistance of experienced Angular trainers can customize the learning experience. For additional information, or to set up a training session, contact Accelebrate today.
Angular is an open-source JavaScript framework that is maintained by Google and allows developers to build dynamic, responsive single-page web applications easily. Developers can use Agular's ability to dynamically update portions of the current page rather than generate a new page in response to every request.
Learn how to build Angular applications, master coding best practices, use Typescript and ES6, perform unit testing, and more. Accelebrate's Angular training courses teach all levels of Angular and versions for your team of 3 or more attendees. Any course can be customized to fit your team's needs, goals, and level of expertise. Our instructors are seasoned trainers and Angular experts who provide engaging, hands-on learning so your team can immediately put their new skills to work.