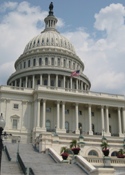 The Angular technology is essential for many companies, so Accelebrate offers a complete solution to get your team up to speed in a short period of time. This training requires developers who are competent in JavaScript. If your team needs a remedial course in JavaScript before advancing to Angular, we can provide this as well.
The tech and Internet community in Washington DC is a sophisticated group of professionals who are always seeking to upgrade their skills. Corporate managers and IT professionals can harness this drive in order to advance the goals of their organization through the acquisition of team skills in Angular.
Team Training in Washington DC
Team training can enhance the learning outcomes of your group as a whole, and each person can receive the attention they require in order to advance their skills. Group learning also benefits each member by providing the opportunity to benefit from the diverse skills within the group.
Training from experts in the location of your choice can enhance learning outcomes for participants. Accelebrate employee instructors have a deep technical understanding of the subject as well as field experience, so team members can benefit from years of accumulated knowledge. Contact us today.
Angular is an open-source JavaScript framework that is maintained by Google and allows developers to build dynamic, responsive single-page web applications easily. Developers can use Agular's ability to dynamically update portions of the current page rather than generate a new page in response to every request.
Learn how to build Angular applications, master coding best practices, use Typescript and ES6, perform unit testing, and more. Accelebrate's Angular training courses teach all levels of Angular and versions for your team of 3 or more attendees. Any course can be customized to fit your team's needs, goals, and level of expertise. Our instructors are seasoned trainers and Angular experts who provide engaging, hands-on learning so your team can immediately put their new skills to work.