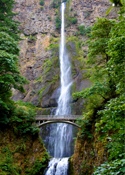 Accelebrate teaches on-site Angular training courses at client sites throughout the Portland area and other Oregon locations.
Angular allows developers to easily build dynamic, responsive single-page web applications that dynamically rewrite portions of the current page rather than having to generate a new page in response to every request.
Accelebrate's Angular training courses teach all levels of Angular and versions for your team of 3 or more attendees. Any course can be customized to fit your team's needs, goals, and level of expertise. Our instructors are seasoned trainers and Angular experts who provide engaging, hands-on learning to maximize retention and allow your team to use their skills immediately in the workplace.