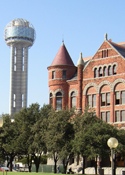 If you want to train staff in Angular, an open-source JavaScript framework, consider the benefits of hiring Accelebrate. We are specialized providers of Angular Training serving Dallas.
Our company has a singular focus on your organization's long-term educational goals. Let us customize training programs to match the people on your team. Upon program completion, your developers will be ready to develop single-page web applications with confidence.
Many organizations love our flexibility. We bring training to your location or conduct customized programs online for telecommuting teams. With expert training delivered directly to your developers, the development and testing phases of your next project will be more streamlined and effective.
Our Accelebrate team excels at adapting training solutions to your in-house project. We take pride in learning your needs and crafting the right training program. Our professional instructors have extensive field experience themselves and are adept at helping your team identify appropriate solutions as they prepare for important web development projects.
Don't hesitate to arrange the best Angular training for your staff. Please contact us for a free consultation on training your team of three or more developers. Get a fair price estimate and a detailed training proposal suited to your organization.
Angular allows developers to easily build dynamic, responsive single-page web applications that dynamically rewrite portions of the current page rather than having to generate a new page in response to every request.
Accelebrate's Angular training courses teach all levels of Angular and versions for your team of 3 or more attendees. Any course can be customized to fit your team's needs, goals, and level of expertise. Our instructors are seasoned trainers and Angular experts who provide engaging, hands-on learning to maximize retention and allow your team to use their skills immediately in the workplace.